The journey to weaving and collecting one million stars for display during the 2018 Commonwealth Games was a significant team effort between artists, communities and local governments. It started with one star, woven with despair and hope and a deep desire to find others to connect and weave with.
The next step in our mission to weave one billion stars by 2032 for violence free communities, is to equip and support other communities around the world to achieve the same.
Here we unpack some of the important steps that are necessary to address in weaving one million stars for display in your community.
Some of these tips are from lessons learned along the way and we encourage communities to customise steps to best support your community's project goals and needs.
Remember, have fun, be inspired and keep conversations moving to address any questions and ideas that will help you reach your star weaving goals.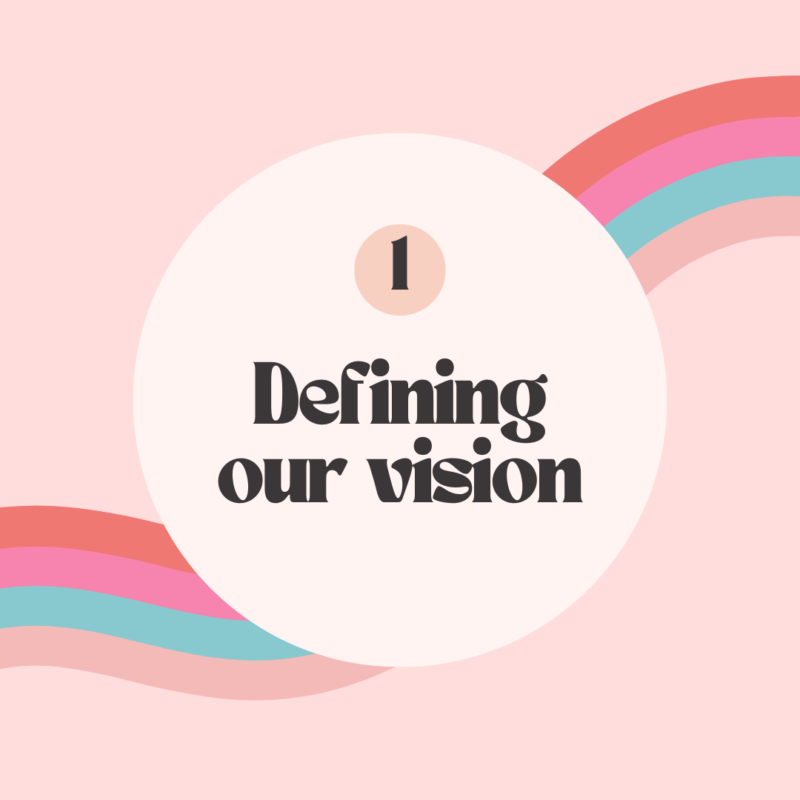 I knew from the start that it needed to be one million stars to end violence, not ten thousand or one thousand. One million woven stars. This was non negotiable. The focus had to be on people weaving together or by themselves, each with the intention to be part of creating violence free communities and to share the message with others.
Our vision is to inspire people to take small actions everyday or consistently, not just during times of tragedy. Star weaving has been a critical way for people to do this because it's a fun, therapeutic and meaningful Pacific island weaving craft.
Understanding the purpose of One Billion Stars and returning to it when things feel a little disconnected has helped us to stay on track with our vision and goals. The purpose of weaving these stars is to offer something accessible and gentle for people 5 yrs+ to help them engage in the issues of safety for everyone, community connection and better mental health.
It's also important to us that communities feel capable and competent when setting their star weaving goals. We don't want people to feel overwhelmed and we encourage people to start small – weave 100 stars, then 1,000 and keep going higher. The stars are meant to be shared with others, just like the work of ending violence. The responsibility is all of ours and weaving thousands, millions of stars, should remind us of that. 
One goal might be to host and run a number of star weaving workshops over one year, say one star weaving workshop a month. Or, you may choose to set up a star weaving station consisting of a table, cut ribbon and printed instructions in a tub and another for completed stars so that people can weave stars whenever they want to and just replenish materials over the course of 6 months. 
You might choose to have a goal to weave 1,000 stars or become a star weaving community and weave 10,000 stars. 
Breaking this down even more:
10,000 stars over 12 months = 
roughly 848 stars a month =
212 stars a week =
Roughly 31 stars a day over 12 months.
Some days you might weave less. If you ran a workshop, you could aim to get one of these numbers to help you spread it out over the year.
In our experience, many star weavers have exceeded their goal of 10,000 stars. 12 months is a reasonable timeline but you can always extend that if you need.
Whatever your goal is, identifying that early will ensure you stay aligned with the project purpose and your vision for your star weaving project.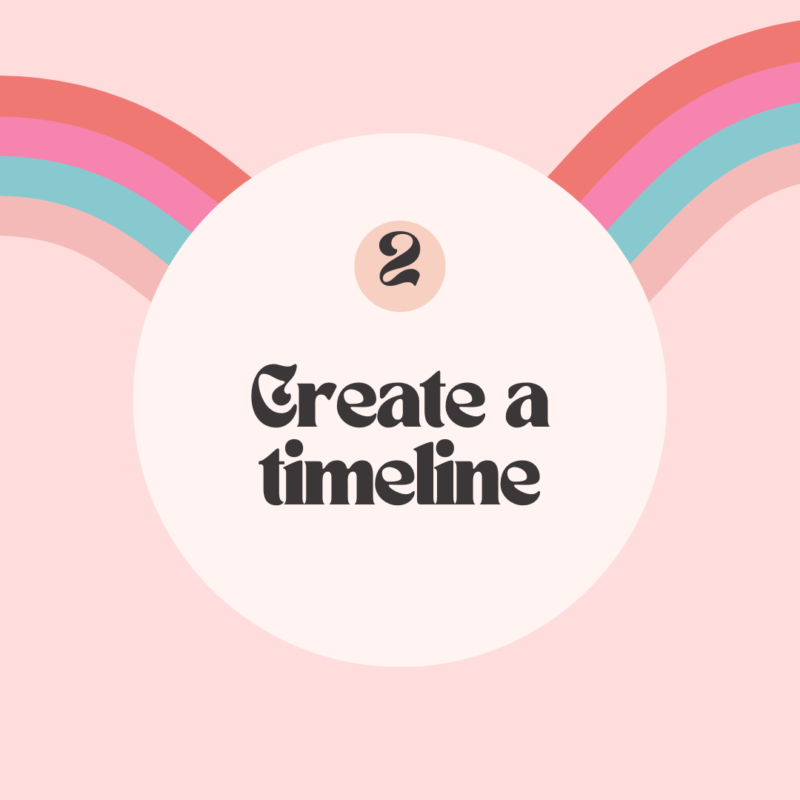 We didn't set an end date for the One Million Stars installation til we were 4 years into weaving stars. Today, I encourage people to set a date as soon as they can so that their community has something to work towards. While I didn't follow this advice exactly, once I realised that I needed to have an end date to work towards everything seemed to align and come together.
I did not know that the Commonwealth Games were happening in 2018. I picked 2018 as the final date once my family moved to Brisbane in 2013. I pretty much just hoped and trusted that I would cross paths with people who had the skills I didn't have and the hearts I could work with to pull this installation off.
Once I confidently shared it with the world via social media and kept running star weaving workshops and presentations, one thing led to another. Next minute, I'm talking about One Million Stars in front of other artists at the 2014 G20 Cultural Program and in that audience was Gillian Gardiner, Director the Arts & Cultural Program for the 2018 Commonwealth Games. The rest is star weaving magic.
Set a deadline as soon as you can
While I would've loved to have set 2018 as the deadline sooner rather than late, the moment I knew it needed to be done and the relief that came with it inspired some much needed clarity and drive to reach our goal of one million stars.
Breaking the project down into smaller stages helped tremendously. For example, choosing to create Star Weave Communities, partnering with others throughout the year during significant campaigns like National Day of Action Against Bullying and Violence in schools, NAIDOC Week and 16 Days of Activism, these all helped to raise awareness and invite communities to participate.
Deadlines make us accountable and give us something to work towards, making the completion and celebration of our work even more sweeter.
As you progress through your star weaving journey, ensure to allow for flexibility in your timeline to account for unexpected challenges.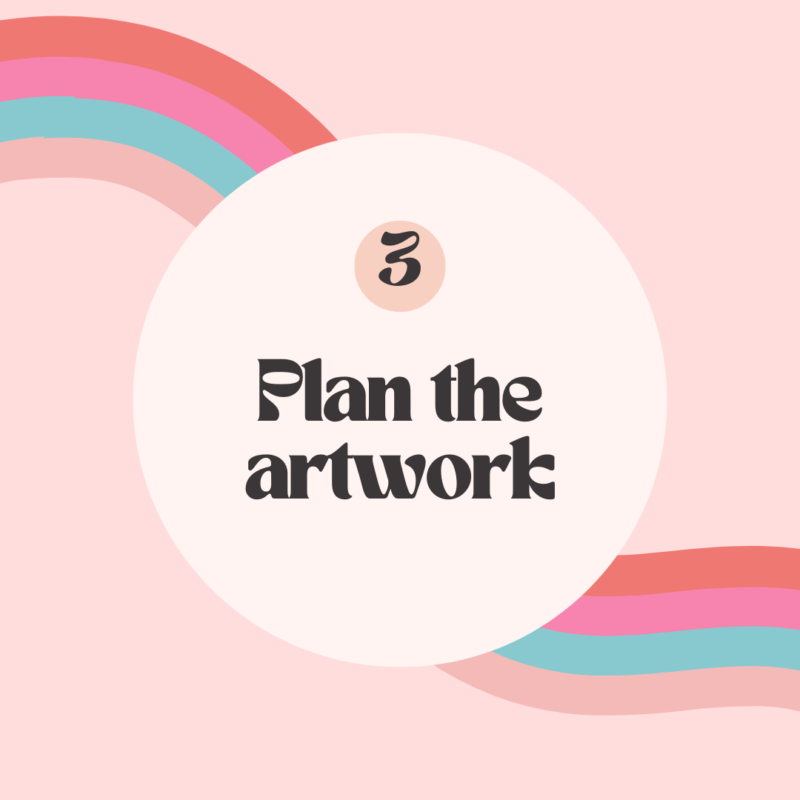 There are several options for how you can display your one million woven stars. You could display them in smaller clusters across a city to share the budget and installation load or you can do what we did, and install them all together in one place.
This was always our goal – one million stars in one place.
There is beauty and power in both these options and there are many more design ideas that can represent your community's story and values.
Planning out the creation process of your stars and how you want to display your stars will also impact how many people you need to have in your team to execute your plan and your budget. 
Decide whether your installation will be indoors or outdoors as public art. If it's outdoors, the materials you use will need to withstand the elements. If it's an indoor installation you'll need to understand the requirements & limitations of the building – is it a heritage listed building, can you use the walls etc, You'll need to consider trusses, self supporting frames and fixtures and if the building can meet those requirements.
Keep reading to learn more about how we assembled our team and our budget.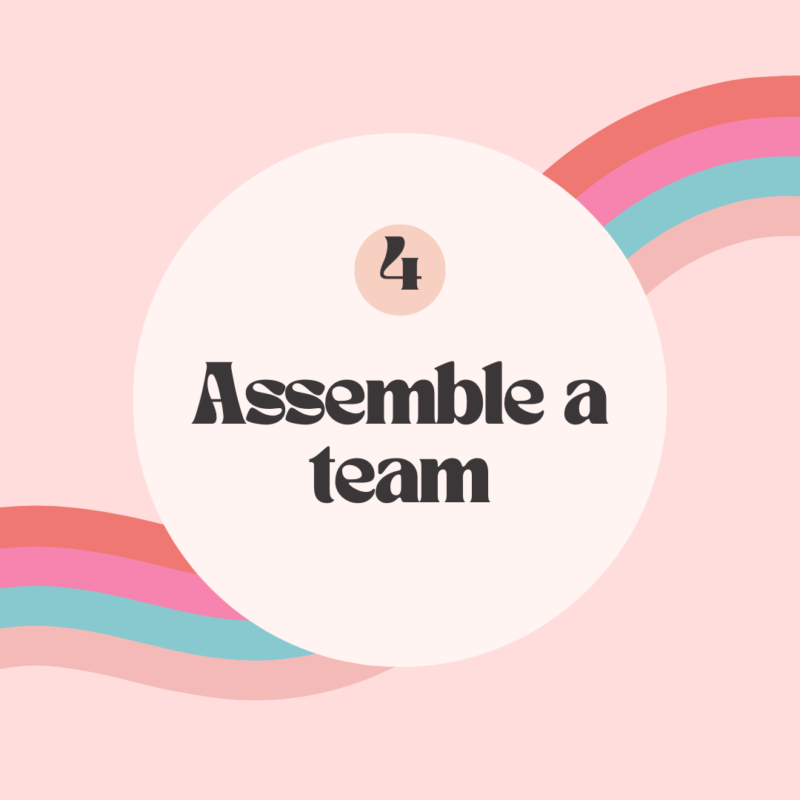 I was very fortunate and blessed to work alongside Louise Doble (DTISB) and Asha Keegan (Human Ventures) as part of my partnership with the Office of Commonwealth Games.
Undertaking the collection and design of one million hand woven stars was HUGE! 
Working alongside these incredible humans made it possible for me to do what I love and navigate systems that I wouldn't normally do as an artist.
Identifying key roles, recruiting volunteers and building partnerships
Louise was brought in as project manager and together we worked very closely to oversee project operations and community relationships. I appreciated having another pair of eyes to identify what actions needed to be taken and what issues needed to be addressed to reach our goal of one million stars by 2018. 
We created monthly spreadsheets of engagements with columns that identify 
Who: School communities, government departments, Aboriginal and Torres Strait Islander communities, women's organisations, multicultural orginsations etc 

What: A star weaving workshop, radio interview, speaking at a conference, collecting stars in person etc

Why: To raise awareness about or promote the project, to learn about other projects using craft and community engagement to drive social change etc

When: International Women's Day, 16 Days of Activism, Domestic Violence Prevention Month in May (QLD) etc

Where: Locally, interstate or overseas.  
Together, Louise and I would edit these spreadsheets along the way and it served as a great source of documentation, because that was definitely not one of my strengths. The closer we got to our cut off date for stars, November 2017, the busier our engagement sheets got.
Asha played another key role in the OMS project, coordinating volunteers to count stars and creating a system for capturing data about the hundreds of communities and their stars. Asha also helped to recruit volunteers to help sort and store them. 
Most of the stars received from communities came in boxes of all shapes and sizes and often with letters and gifts which just blew me away. Each time I went to the office to check in with Asha, she would hand me a bag or pile of beautiful moving letters and handmade gifts. It was often overwhelming but so beautiful to know that something so simple can impact so many people.
Between Louise and Asha, we were able to reach out to our respective networks in government, business and not-for-profits and identify potential partners that would benefit from the project in their community. 
One of the roles I love in this project is sharing the story of why I started it and how it's impacting people for the better. I love having conversations with people about how the arts are a powerful platform for activating action, healing and exchange of ideas.
Write down or type out the different roles that need to be fulfilled. At the start, it might be you doing most of it but I encourage you to get others on board as soon as you can to share the load over the project's life.
Some other jobs to consider include:
Social media

Email communications with star weavers & communities

Website updates and information that answer common questions

Training star weaving teachers
Star weaving is a beautiful conversation starter. It can help to build trust, hope and inspiration to do more boldly and with a deep sense that we are all connected.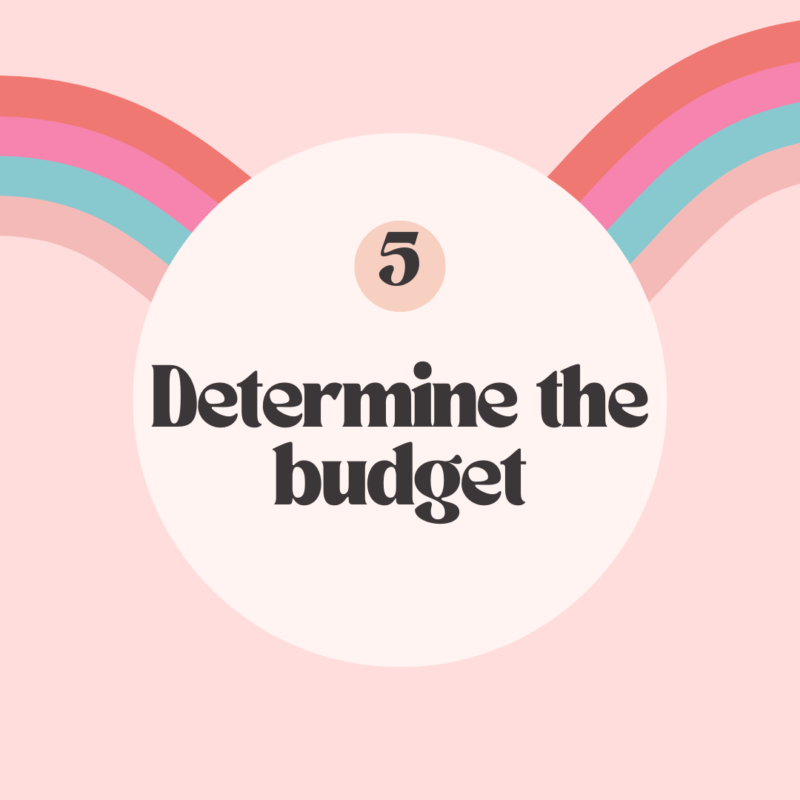 Once you're clear on your vision, you've set your deadline and timeframes and you've identified who your team is to deliver your one million stars project, it's time to determine the budget for your project. 
Our budget can broken into a few parts:
My fees as lead artist and project founder (2016 – 2018)

Funding for Louise as Project Manager (2016 – 2018)

Funding for Ash as Community Engagement (2017 – 2018)

2018 Commonwealth Games installation (April 4 – April 27)
These fees will vary across each state and country and will depend on the priorities of your project. 
While the materials to weave stars were carried by each community, costs to transport stars, installation materials and travel were funded by the Arts & Cultural Program of GC2018.
In some cases, you may need to develop a fundraising plan to supplement your project. This can include grants, holding fundraisers, or partnering with local businesses.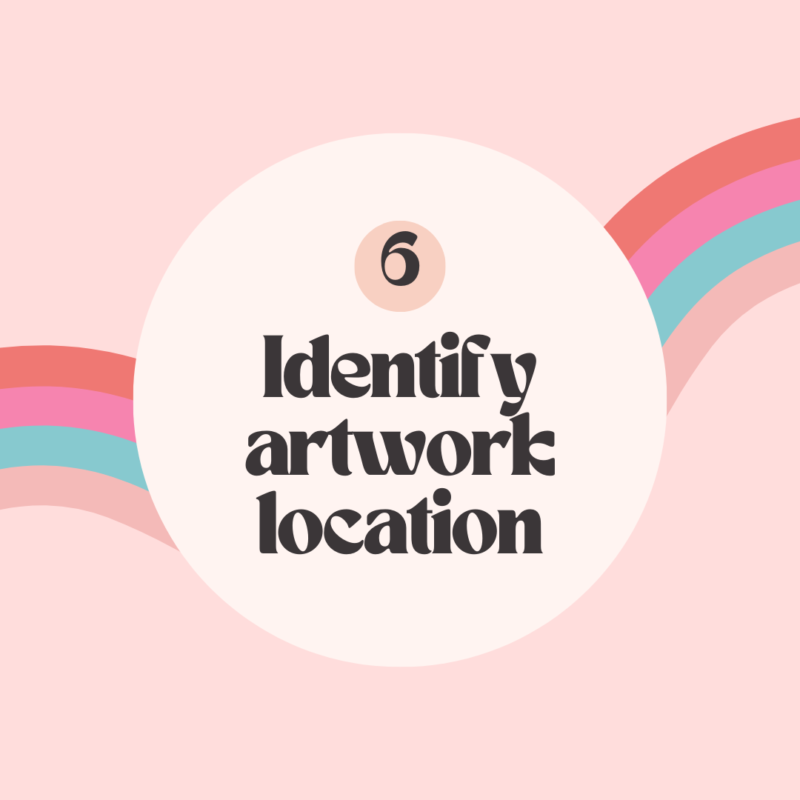 Museum of Brisbane & Brisbane City Council played a crucial role in securing King George Square, Brisbane City as the final outdoor location for the One Million Stars installation.
Other requirements we had to meet using this location were:
Permits & permissions

Security for the duration of the installation

Foot traffic

Potential hazards being an outdoor public installation

Sound and noise (we had string music playing on loop plus a recording of several star weavers speaking out the impact of the project)

Other local regulations & insurances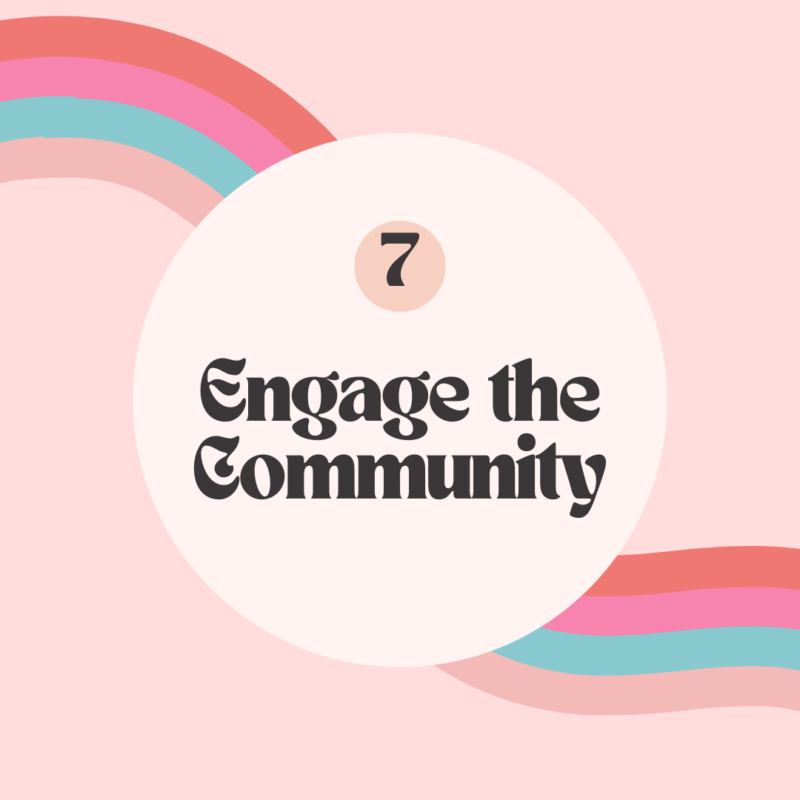 Our star weaving communities are the true stars of this weaving movement. Their participation and enthusiasm is what carried our community to the final installation. They are the same reason why we are eager to do more and create more of these installations around the world.
Through the help of social media and word of mouth, we were able to promote and celebrate the journey of creating one million woven stars.
Not only did we create our own list of workshops and events to engage, but communities across the world did the same. Bloomington, Indiana Star Weave Community encouraged their communities to weave stars for display at their annual international Arts & Music Festival. I was honoured to visit and speak at their opening and meet hundreds of their star weavers who participated. 
Sharing your star weavers stories on social media is social proof that people are engaging with your project and are active members of your community.
Stories make up the life of your project, and for One Billion Stars, each star is a story of someone who wants to make a difference.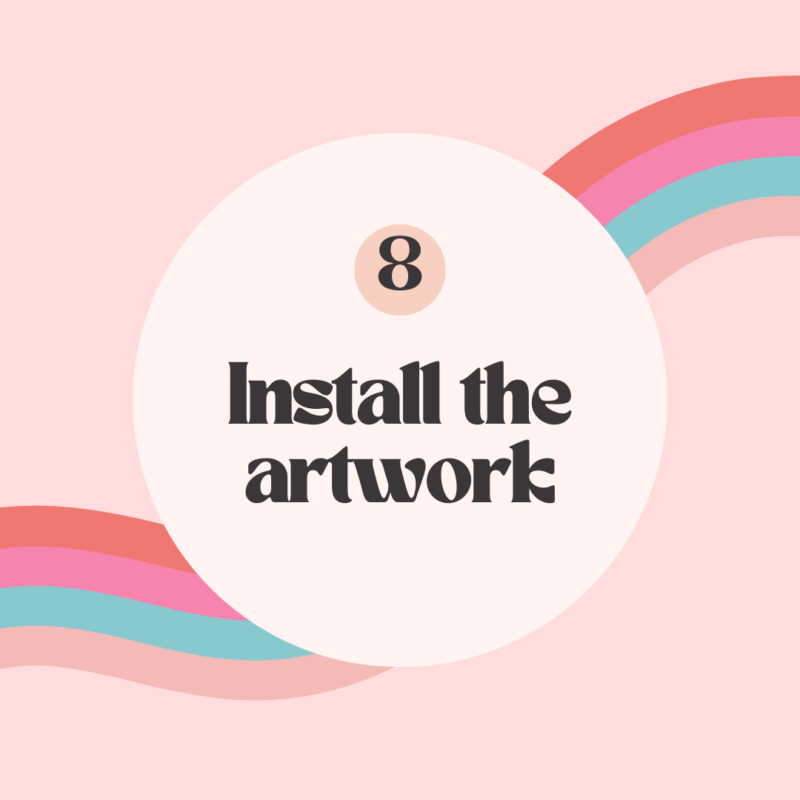 Once all the stars were received by the due date from countries all over the world, we engaged the help of Museum of Brisbane and Lumen.Cloud to develop ideas for how each star would be seen and displayed.
Their Star Circle idea was the closest to my vision of creating an immersive chandelier like installation that the public could interact with.
Lumen.Cloud's proposal met the set budget for the installation, including:
Construction (labour & materials)

Installation/Deinstallation

Specialist consultants (Engineer, Design, Star string manufacture, project management) 

Documentation

Security

Contingency
The total amount of days to create the star strings, using a team of 10 people, was 21 days, over 5 weeks.
Installation of scaffold – 1 day
Installation of star strings – 1 day
Demount – 1 – 2 days
This timeframe is to give you an idea of what is possible. Again, it is important to be flexible and allow for any unexpected challenges and to work to your resource & community capacity.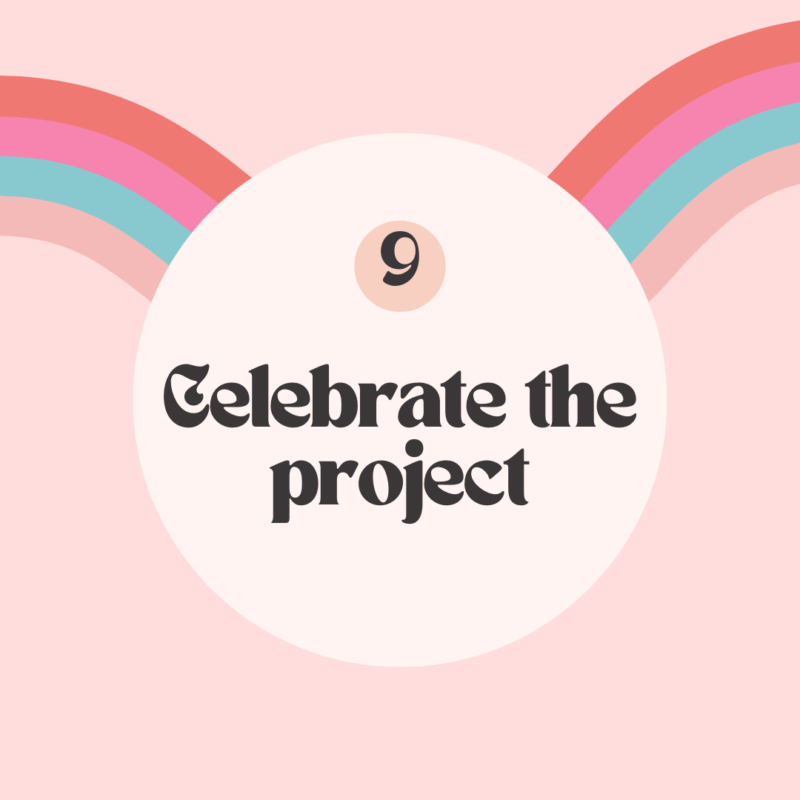 The One Million Stars installation was both a magnificent milestone and a wonderful opportunity for our community to celebrate years of organising and weaving.
We knew that we had to do a small presentation at the opening of the installation. 
We wanted to acknowledge all those that were involved, including star weaving communities, Ministers of Queensland Government and project partners.
I had always wanted to make a star cape so the opening was the perfect opportunity to do that. I was surrounded by my family, my parents and my sisterhood and it was sublime.
I also made sure to visit the installation as often as I could over the 2 weeks that the stars were on display. Each time was different, every moment I saw a star I had never seen before. Many people stopped to marvel at what we created and it was magical to witness. Children and adults from all walks of life embraced and hugged the star strands as if they were their friend. 
This installation is definitely a highlight in my life and I am so excited to create more of these around the world with communities that care about ending violence. One Million Stars will forever be a precious reminder of what we can achieve when we work together.