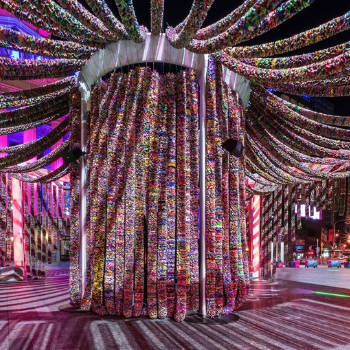 "Darkness cannot drive out darkness; only light can do that. Hate cannot drive out hate; only love can do that."
– Rev Dr Martin Luther King Jnr.
These words inspired us to weave stars after a young woman was raped and murdered in our community in 2012. We wanted to share it with others, in the hope that it might help one other person to deal with the pain of violence and to begin to find hope, healing and community connection.
In 2012, the vision was to bring people together to help weave one million woven stars to end violence. We reached that goal in 2018 and so today, our mission is to reach more people (billions more) through the gentle practice of star weaving.
One Billion Stars was launched on Martin Luther King Day, 18 January 2021 by Co Founders Maryann Talia Pau and Mark Yettica-Paulson, a new enterprise that builds on the stories of resilience, healing and community cohesion created by the One Million Stars to End Violence project.
Inspired by our church community at the time, Brunswick Baptist in Victoria and Dr Martin Luther King Jnr's words, we invited people to join us in weaving one million stars. Through workshops, exhibitions, collaborations and public talks we reached one million stars, each star a symbol of hope, courage and solidarity to end ALL forms of violence, TOGETHER.
One Billion Stars continues to support creative dialogue to activate positive change.
We welcome all communities to participate in this peaceful form of activism. It's easy to get involved:
Buy a star weaving kit. Includes materials, instructions and postage and invite your family, schools, workplaces and neighbours.
Contact Us to discuss how to become a Star Weaving Community and create your own installation.
From one million stars to One Billion stars!
In partnership with the Queensland government, Museum of Brisbane, Lumen Cloud and Human Ventures, one million of these woven stars were displayed in King George Square Brisbane Queensland as part of the 2018 Gold Coast Commonwealth Games.
What began as a personal response to the rape and murder of a young local woman, grew into a powerful global movement of solidarity to end all forms of violence using the joy, connection and therapy of weaving.
Over 2.4 million woven stars were received from over 15 countries, including Samoa, Cook Islands, Ireland, Canada, England, Kenya, Barbados, Fiji, New Zealand, Japan, USA, Malaysia, Scotland, Tonga, Nigeria, Hawaii and Australia.
Stars were also made available to local artists in four major cities to create smaller installations of their own at Festival 2018 sites. Displays were created in Brisbane, Townsville, Cairns and the Games's Village Carrara Stadium on the Gold Coast.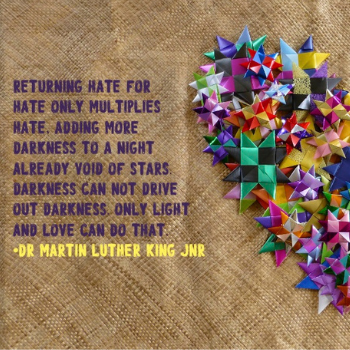 We have active star weavers around the world, including health centres, schools, workplaces, faith communities, athletes and sporting clubs, libraries, refugees and asylum seekers, LGBTQI plus, Pasifika and Aboriginal and Torres Strait Island communities. Star weaving workshops are a wonderful way to connect local needs to help and services in your area including support groups and counselling professionals in domestic violence, suicide and racism.
Despite the impact and restrictions of COVID-19, star weaving has become a supportive, inclusive craft activity that can increase intergenerational dialogue, belonging and mental health.
Follow us on instagram and facebook @weave_onebillionstars #onebillionstars #starweaver #endviolencetogether
Please Contact Us for any other information.