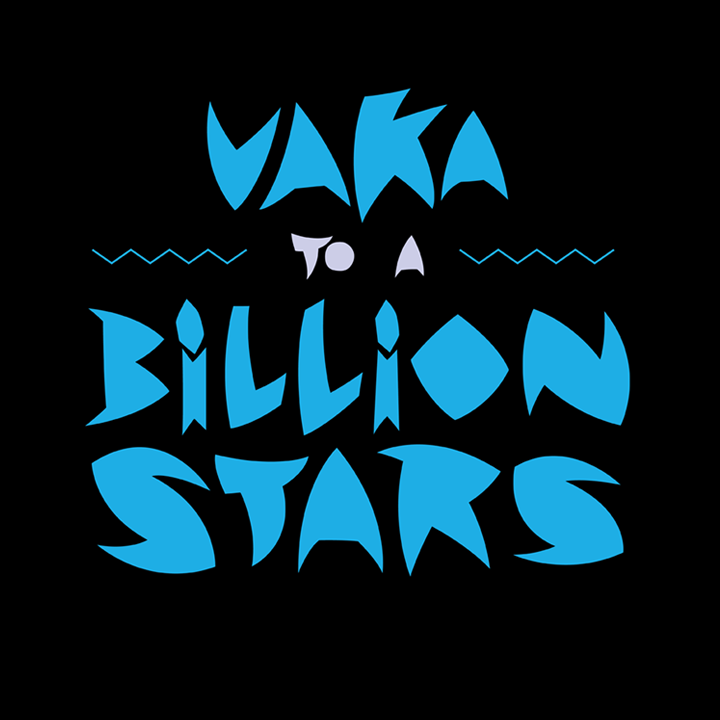 This week, I'll be making my way across the moana to Tāmaki Makaurau / Auckland Aotearoa New Zealand.
I'll be launching a woven star installation of over 300,000 stars at Silo 6, Silo Park. Excited!
It feels surreal, preparing for international travel. The last time I flew overseas was home to Samoa before travel bans took place for community safety.
I haven't been back for almost 2 years. And like many who have been separated from loved ones, it has been challenging for my mental health.
During these times of physical distancing, star weaving has been more than a meaningful Pacific Island and Indigenous weaving craft for social change.
Weaving is my therapy and important for my wellbeing and community connection.
I've even taken up outrigger canoeing, just as my ancestors have done before me! Every time I paddle, I know that across this ocean are my family. Even though I can't be with them, I know that they are safe and well. When the time is right, we can all travel home.
For those of you who don't know, I grew up in Tāmaki Makaurau and did most of my primary schooling there.
Looking back as an adult and now mother of school children, I have many happy memories of learning and playing as a child.
Before I understood what racism, sexism, violence and discrimination was, I had teachers that helped me believe that I could do any profession. The only barrier was my attitude and application.
These teachers made learning fun and rewarding and encouraged me to try all kinds of things with a spirit of enthusiasm and excellence. I enjoyed performing and singing in the school play, inter-school sports and leadership roles. I also loved volunteering to do before and after school pedestrian crossing (one of my favourite things to do at school : ) science and maths.
I'm excited to return to my other home, Aotearoa, Land of the Long White Cloud.
This has been a long time of dreaming and a few months in the making, working with Reina Sutton and Auckland Council. And how special that the stars will be on display during the Matariki Festival, which is currently on between 19 June – 11 July 2021.
Matariki is the Māori New Year and is celebrated annually across Aotearoa.
This particular New Year Festival celebrates all the things that One Billion Stars values, acknowledging timeless relationships between creation, sky, land, waters and people and celebrating our connection to each other and the possibilities for healing, empathy and progress.

"The Rise of Matariki in the winter skies above Aotearoa is an important time in the Māori calendar, as it signifies the start of the Māori new year. For Māori, astronomy was interwoven into all facets of life.

Experts would observe the night sky, charting star and planet movements, the relationship of the stars and planets to the moon and sun, while also noting what was happening on the whenua (land) and in the moana (ocean), lakes and awa (rivers). All of these celestial star beings were attributed qualities and named accordingly, and their stories were woven into the history of the people.

Historically, new year celebrations provided the opportunity for whanau to come together to acknowledge the year gone by, prepare and plan for the year ahead; to celebrate with kai, korero, ceremony and entertainment. For a time, these celebrations were only acknowledged and celebrated by iwi, but at the beginning of the 21 st century a cultural renaissance occurred, making knowledge of this special time of the year an important part of New Zealand's history.

Today, everyone in Aotearoa can celebrate the unique places we live in, show respect for the land we live on, and to share and grow together through traditions that continue each year, with the support of kaupapa like Matariki Festival." – Matariki Festival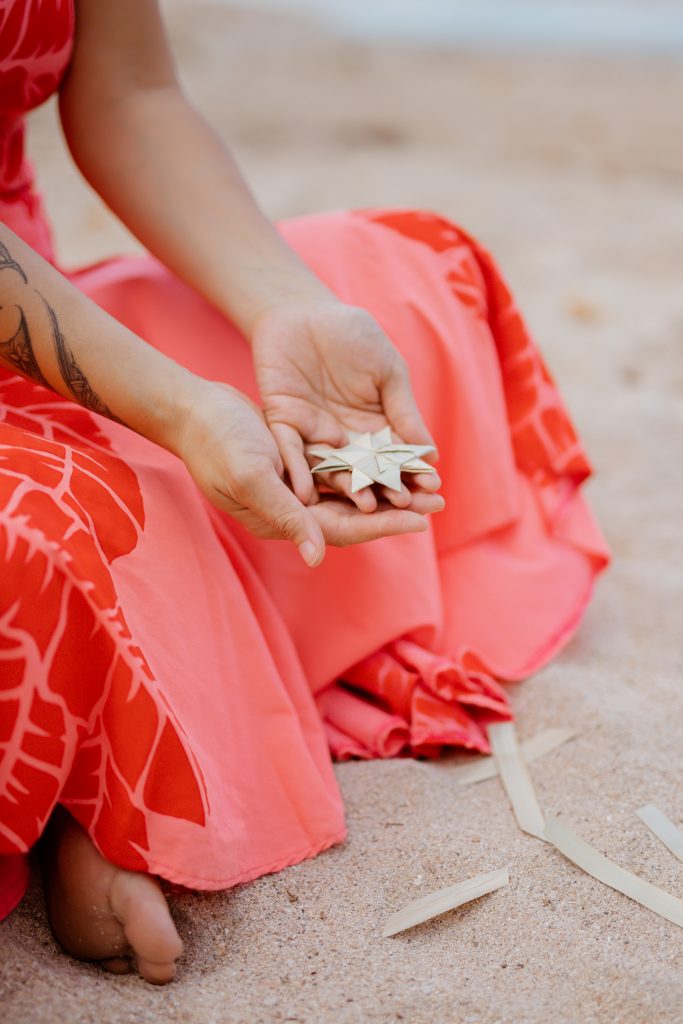 The timing of the stars in Auckland for Matariki Festival feels like a second wind, a chance to action some fresh creative ideas and muster up some more courage to try new things before the end of 2021.
The journey of One Billion Stars is just starting, with incredible activations in Austin Texas and Kilkenny Ireland this year.
These weaving communities continue to build momentum and impact lives for the better.
My hope is that by creating more woven star installations around the world for communities to engage with and contribute to, they will help remind us that we can each make positive change.
Working together makes the work less daunting, less impossible, and more joyful. Bringing people together, finding common ground and building cultures of respect is so possible. It can also be fun! This is what star weaving for the One Billion Stars movement has taught us.
If you are in Auckland, please drop in with your friends, work or school communities to see Vaka to A Billion Stars.
Be a part of the journey to weave one billion stars by taking part in their free workshops and public programmes. Everyone is welcome. #VTABS
You don't have to be in Auckland to enjoy learning how to weave a star. Check out our star weaving kits that you can buy online to do in your own time or with colleagues and friends.
If you'd like to create a woven star installation in your workplace or centre, please contact us hello@onebillionstars.net. We can meet in person or via zoom to discuss workshops and installations.
Vaka to A Billion Stars
When: Sunday 27 June – 18 July. Sunday 27 June. 2-4pm + Wednesday 30 June. 1-3pm Talanoa/Artist talk + star weaving workshop with Maryann Talia Pau.
Where: Silo 6, Silo Park, Wynyard Quarter. Auckland City
Cost: Free Suitable for: All ages
This installation is free, wheel chair accessible and family friendly. Please tag us in any of your star weaving photos using the hashtag #VTABS
Be well and Happy Matariki!
Maryann x