A few weeks ago, I had the pleasure of doing an interview with The Big Idea NZ about One Billion Stars and Vaka to A Billion Stars at Silo 6, Tāmaki Makaurau Auckland.
I had a few hours to pass before my international flight back home and I was still on a high from weaving with Reina and Luana from Auckland Council.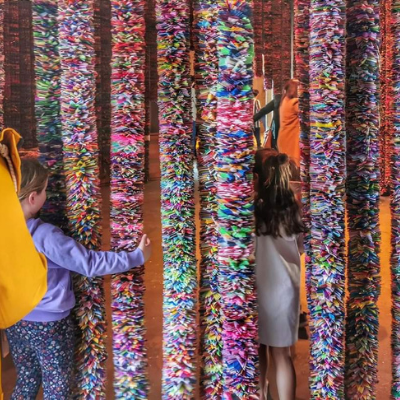 Depending on the questions, there's always new information to dig out about the Project. What was my main goal, how many stars have I woven in total to date, and will I ever grow tired of weaving stars?
Let me be clear, I will never get sick of weaving stars. It will be something I do for the rest of my life : )
If I could speak to my 8 year old self, I'd want to tell her to not give up hope, that focussing on something you love can be your super power to helping others.
I'd tell her to always draw on her love for family, friends, and culture. Especially for her family's upcoming move to Australia. It will be tough but the love she feels from others will serve as motivation to explore the arts and its role in healing and connection.
I was thinking about this in preparation for my trip to Tāmaki Makaurau. So, of course, I imagined I was talking to her when I was answering some of these questions.
This must be one the most refreshing interviews I've done about the project. It's probably because I'm speaking to a new audience, so there are burning questions and ideas of "weaving" that others want to explore.
The biggest take away was being able to talk about One Billion Stars in relation to Matariki Festival. Thinking about the shared values of the Māori New Year and star weaving was enlightening. It also points to our collective goal to create connection and belonging.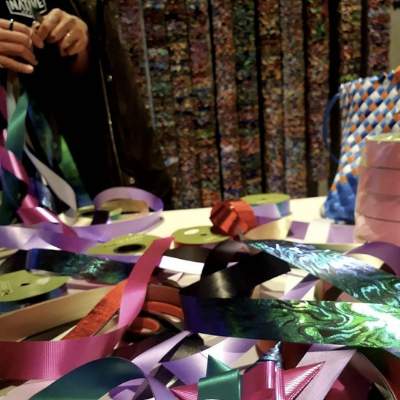 In an interview with Sam Ackerman, I explain,
"I think we all crave hope, joy and purpose, at least that's how I've experienced people when I sit and weave and chat with them.
Most people just want to share their story and have someone listen.
Time – it's one of the most priceless gifts you can give another human being and star weaving or teaching someone to weave a star, is all about time and being present with someone. Magic happens when you can give someone time and truely invest in them."
This interview also comes at a time when I want to write more about this star weaving journey. No overthinking, just write and reflect.
One of things I have been reflecting on, are the memories of travel and star weaving in person. For many of our communities around the world, weaving in person is not a possibility. COVID has meant that many of our star weavers have had to run weaving workshops online, like our star weavers in Ireland and Texas. I'm amazed at their perserverance. We will find a way to connect, whether it's online on physically distancing. Anything to ensure each other's safety.
I saw an image of a dear friend on social media, who visited the stars in Silo 6 recently. It reminded me of the time I visited Rarotonga to an island full of generous hosts. I got to weave stars with amazing locals including Kuki Airani'anau, Merita Wi, Amelia Borofsky and Teina Mack.
This star weaving journey is bringing more people together. We are creating a galaxy of relationships and connections.
in case you missed, here is the full interview with The Big Idea, NZ.
You can read many other stories about incredible humans doing brilliant work via The Big Idea NZ as well.
It's an honour to be in their company, shining my light and offering an opportunity to work together through star weaving.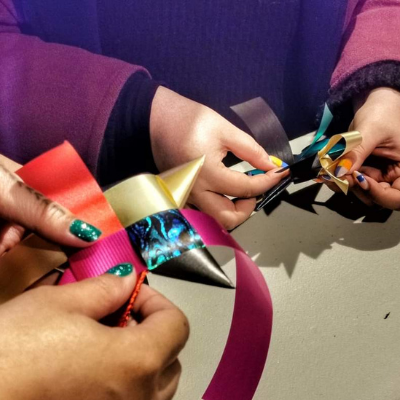 This is the last week to see Vaka to A Billion Stars at Silo 6, Silo Park in Tāmaki Makaurau.
STAR WEAVING DROP-IN SESSIONS
Wed 14 July – Sun 18 July 2021. 12pm – 4pm.
Star weaving materials + tutorial video provided.
We understand not everyone can make it to see this incredible woven star installation so make sure you read about the installation here.
You can also check out our star weaving kits to help you get started on your star weaving journey.
Wishing you love and joy. Always.
Maryann