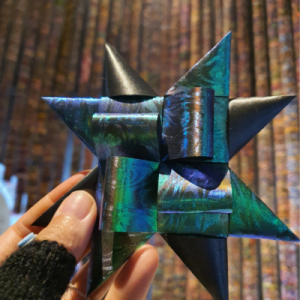 Partnering or working with local councils to promote the arts is a powerful way to build creative cultures and long term impact on a local level.
One Billion Stars has worked with council's across Australia, including Redland City Council to display 2,000 stars in the Redland Performing Arts Centre, Brisbane City Council to run star weaving workshops across all Brisbane City libraries, Maroondah City Council in Victoria and Auckland City Council as part of Matariki Festival. 
Moreton Bay Regional Council is the latest collaboration, bringing One Billion Stars to local communities as part of 16 Days of Activism and Joy Connection holiday program.
Making Art Accessible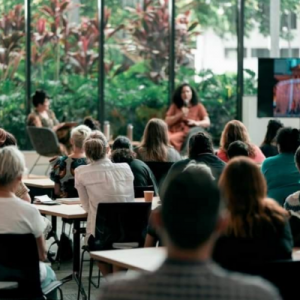 Led by Chantal Fraser, Public Art and Cultural Activations Officer (Cultural Services) and Shane Rowlands, Coordinator Cultural Activations, Moreton Bay Regional Council is building a new suite of arts and cultural programs for locals to experience and engage with.
Instead of travelling long distances into the city to participate in arts and cultural programs, families and communities can now enjoy art and cultural activities such as drumming, dancing, singing, and weaving in their own neighbourhood.
The Morton Bay region is a diverse area, spanning more than 2.045 square kilometres. The region has rural townships, urban centres, coastal villages and thriving business precincts.
Located between Brisbane City and the Sunshine Coast, Moreton Bay is one of Australia's fastest growing urban regions with its population forecast to grow to 690,000 by 2041.
Kicking off this new program, One Billion Stars was invited to take part in a discussion with Fraser, another multi-media and established Pasifika artist, at North Lakes Library.
Fraser is another passionate maker and upcycler. Her work has been exhibited at various national and international institutions, including QAGOMA, Brisbane; Artbank, Sydney; QUT Art Museum, Brisbane and La Cité internationale des Arts, Paris; Les Brassieres in Belgium; and Tjibaou Cultural Centre, New Caledonia.
'Art as Activism' was a free public event and included a star weaving workshop and light refreshments.
This public art talk and workshop was part of Council's refreshed program, Cultivate the Arts, which included the global 16 Days of Activism Against Gender Based Violence campaign. 
Cultivating the Arts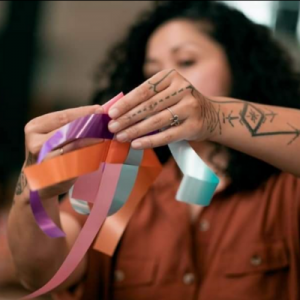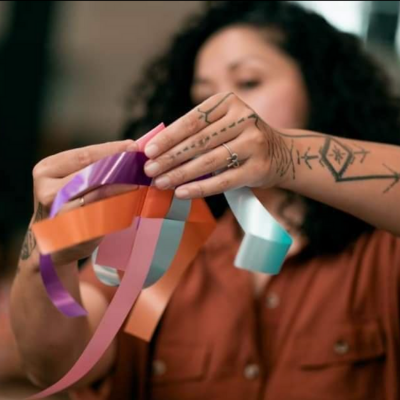 One Billion Stars is excited to be sharing this star weaving project with communities across Queensland. 
Some of the participants have woven stars already for the Commonwealth Games installation and are excited to continue weaving for a new goal.
Part of council's commitment is to find ways to sustain the arts and community participation while staying relevant to local needs.
As we work together to bring star weaving to locals in Moreton Bay, we start to realise the broader impact this project can unknowingly have on people.
Event and facility staff, sound and technical support, even the photographers were moved by the story of the stars and our mission to reach millions of people who are impacted by violence.
Creating art that can make people feel welcome, hopeful and attuned to the severity of violence while creating something beautiful with our hands is powerful.
There are so many benefits to weaving stars and weaving with others, and we are excited to reach more people across regions like Moreton Bay in Queensland, land of the Turrbal, Gabi Gabi and Jinibara peoples. 
You can learn more about the wonderful benefits of star weaving on our mental health in our article here. Weaving stars is more than creating symbols of hope and courage to end violence, we're creating more connected communities and a deeper sense of belonging and pride.
Councils leading by example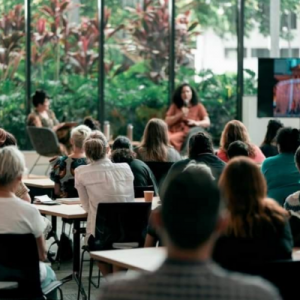 Sometimes we just need a few people to really understand the positive impact that One Billion Stars can have on helping to end violence, create more joy and community cohesion. 
Flying to Tāmaki Makaurau, Aotearoa New Zealand last year during a pandemic to work with Auckland City Council's Arts & Culture team felt surreal.
Reina Sutton and Luana Walker knew that displaying 300,000 stars and inviting communities to weave stars was a much needed space for locals to reconnect with their creativity and potential for impact even during a pandemic.
Many of these council's know that domestic violence has increased even more because of COVID.
The issue of local violence and how to get to the root cause is ongoing.
Community art projects like One Billion Stars help to give people purpose and courage to create social change.
Joy Connection is the next instalment of free creative workshops for locals in the Moreton Bay region.
Joy Connection encourages participation in arts and culture to improve personal wellbeing and social cohesion.
The Joy Connection program provides a diverse selection of workshops and activities as a safe and gentle entrée into arts and culture.
No previous experience is required and there are many intergenerational workshops so everyone from young kids to grandparents can join in.
Workshops were conducted in libraries, town halls and parklands.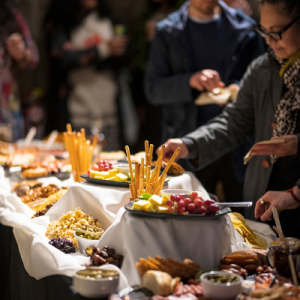 These workshops are as much about celebrating the natural and built environment of each region. The positive response from locals to gather in their neighbourhoods and explore their community is one of the benefits of providing quality arts.
Next time you're thinking about what art / craft activities your council can introduce to create critical awareness and opportunities for people to come together for good, consider running a star weaving workshop and be part of weaving one billion stars by 2032 for violence free communities.
Get involved today or buy one of our star weaving kits to get started.
Contact us for more information on how your council can work with One Billion Stars.