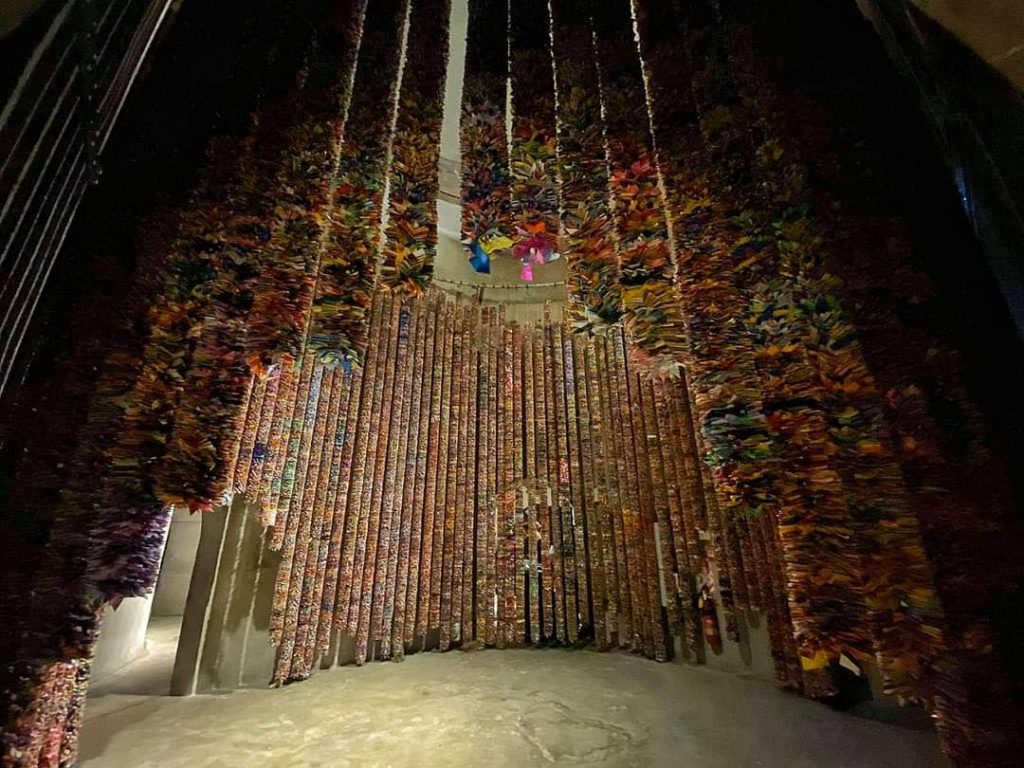 "When we weave a star for our local struggles, the mana / power of our stars reaches across the oceans to communities just like us.
On the other side of the world, people are weaving the exact same star.
They are weaving their own stories and hopes to meet their local challenges of violence and community connection.
We are weaving more than stars.
We are building relationships, connections and empathy.
We are weaving a movement of people with a shared purpose.
We are actively creating welcome and a vision of a world where everyone can feel safe."
The launch for Vaka to A Billion Stars on Saturday was epic.
So many beautiful faces and colleagues turned out to support us. Creatives and supporters of the arts world in Tāmaki Makaurau came to see the stars shine.
We got to celebrate the stunning work of local artists that adorns the walls and spaces of Silo 6, including Rosanna Raymond, Sione Monū and Tui Emma Gillies.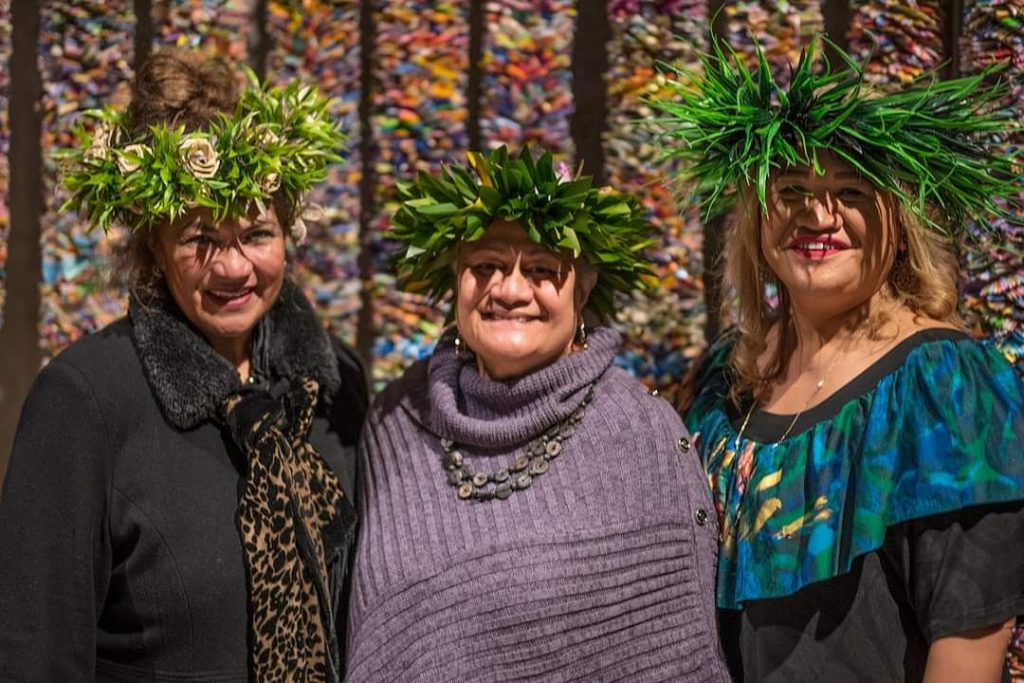 Vaka to A Billion Stars is a significant milestone in the new One Billion Stars movement. It's an announcement to the world that we are going big.
One billion times bigger!
And to be honest, the number is not daunting for us at OBS headquarters. Not sure if it ever will be.
We dared to believe that people would come together to weave one million and we got over 2.4 million stars!
One billion represents the relationships that we need to continue nurturing. It represents the opportunities we have to work in deep collaboration with new and familiar communities.
The possibilities for woven star installations and star weaving workshops just got bigger! It's super exciting and we appreciate all the support from our communities worldwide.
One of the things we're excited about are our new star weaving kits.
It helps people to get started on their star weaving journey and there's new kits coming out over the next 12 months.
We have two star weaving kits available, a 50 star weaving kit and a 100 star weaving kit.
Our 50 star weaving kit is great for a work lunch time activity with colleagues or an after school activity.
Each kit comes with easy to follow instructions or you can use our tutorial video. Inside you'll also find colourful ribbon cut to length and a message of thanks from us.
We want to make it super easy for people to enjoy this ancient Pasifika craft and be part of a growing tribe of star weavers who are committed to ending violence.
Our 100 star weaving kit is a great gift for your local community, an opportunity to bring people together over weaving and food. Like our 50 star weaving kit, included are paper instructions, pre-cut ribbon for weaving stars and stickers.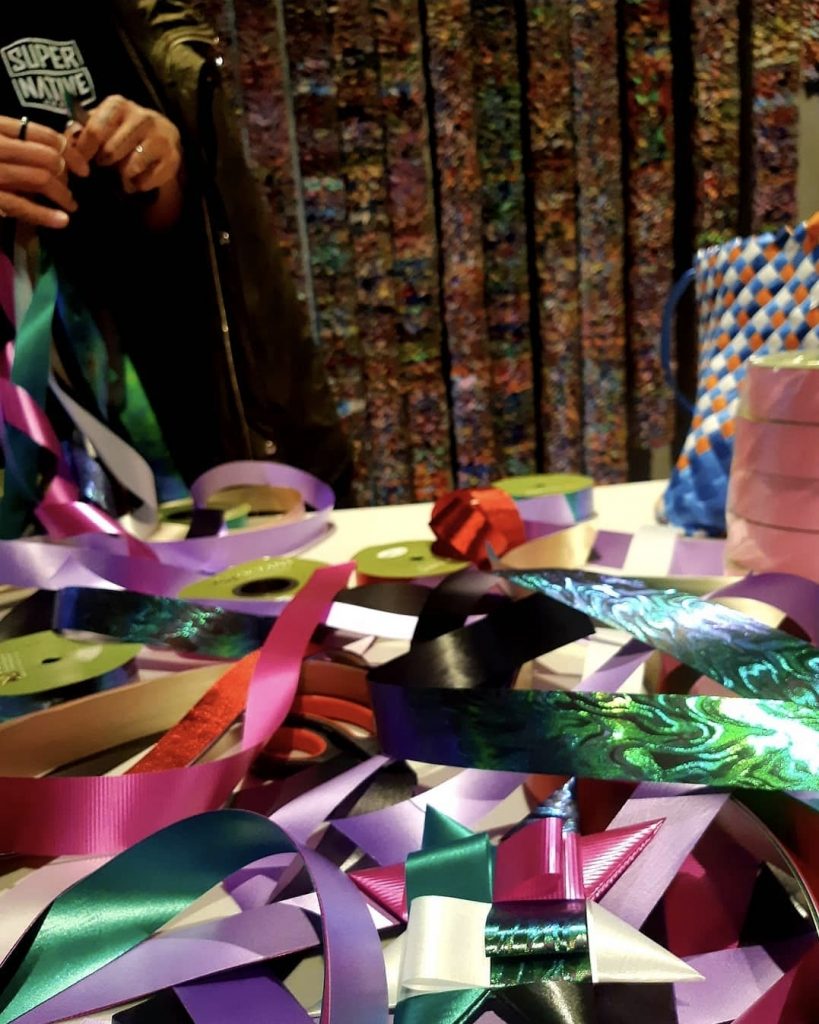 Today I'm running a star weaving workshop and an artist talk for Vaka to A Billion Stars.
It's my last one before I return home. Open to the public, materials are free and all are welcome. The workshop is wheelchair accessible and suitable for ages 7 years and above.
Drop in between 1pm – 3pm, Wednesday 30th June. Silo 6, Silo Park, Wynyard Quarter. Auckland.
Want to start your own star weaving workshop?
Buy one of our star weaving kits and get started:
– LEARN
Before you embark on your star weaving journey, we encourage you to read:
This will help you to understand what the One Billion Stars project is about and why it continues today.
Star weaving is a traditional Pasifika weaving technique that is therapeutic, gentle on the hands, and often healing.
Displaying your woven stars is a beautiful visual reminder that ending violence is everyone's business and that when we work together, we can achieve extraordinary things.
Still got questions about the project, email Maryann at hello@onebillionstars.net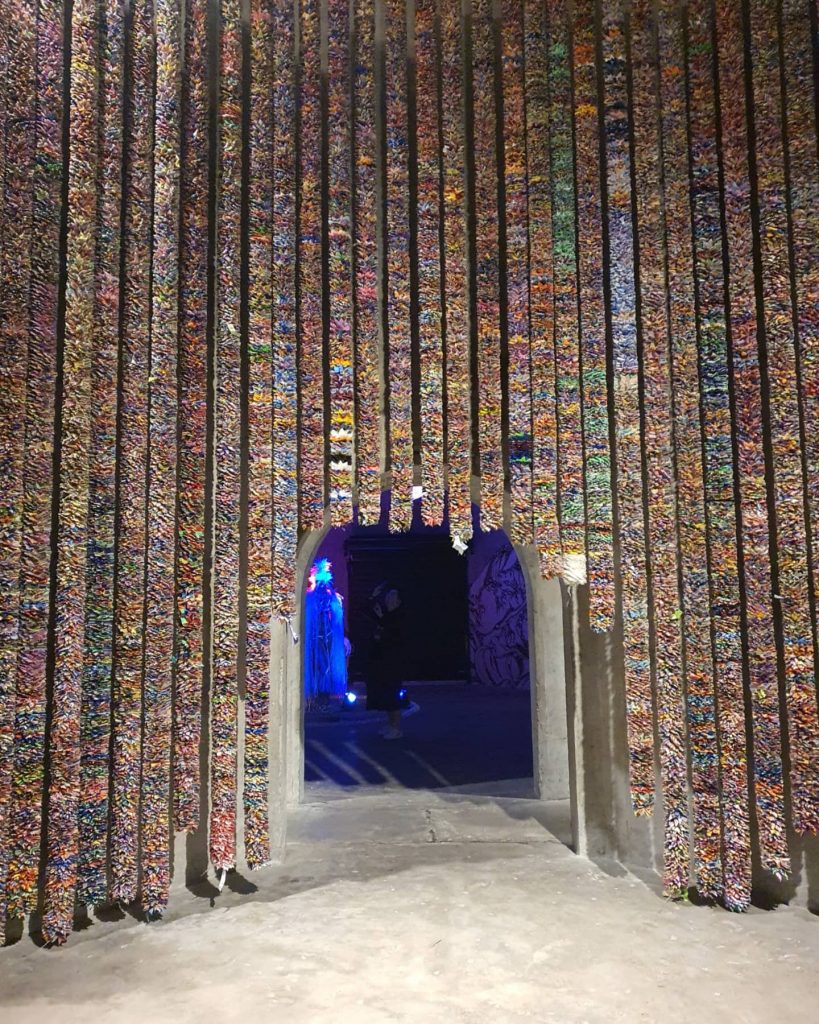 "Weave a star, start a conversation."
PLEASE NOTE: If your life is at risk and you require urgent help, please call 000 (Australia) or your emergency number in your country.
The goal of star weaving is to share it with others and to help raise awareness.
Star weaving for the One Billion Stars project helps us to build community connections and continue safe and respectful conversations.
Workshop organisers are encouraged invite local professionals who work in Domestic Violence recovery, suicide and racism awareness.
Star weaving is a wonderful way to connect local needs to support services in your area.
– WATCH
Watch our 8 pointed star weaving tutorial.
The star weave takes about 5 – 10 minutes and is a medium level weaving skill level. After weaving 3 -5 stars, the weave becomes easier.
Many star weavers have found that when you start teaching others, it becomes embedded in your muscle memory.
Weaving stars helps us to remember that we need regular and sustained conversations to address violence in our local communities.​
– FOLLOW & SHARE
We love to know what our star weaving communities are up to and how they are progressing in their star weaving journey.
We encourage you to share, with permission, some of your star weaving pics and/or stories with us.
Please tag us on facebook and Instagram.
We use the hashtags #starweaver #onebillionstars.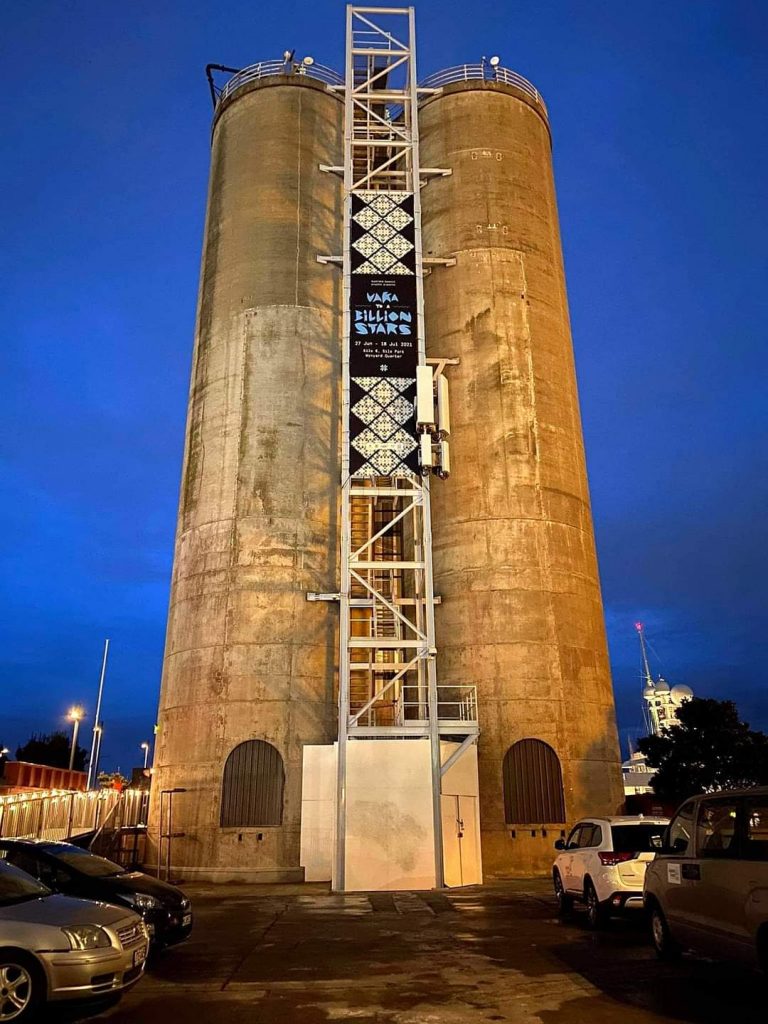 This allows other star weavers to follow and celebrate your star weaving adventures.
You can also email us at hello@onebillionstars.net with your photos and a short story about who you are.
If you're feeling ready to get involved and have a few more questions, you can email Maryann at hello@onebillionstars.net and organise a zoom or online meeting to get things going.
Remember, this project is designed to be simple, inclusive and gentle. Powerful change happens when we take small, regular steps.
Happy Matariki, star weaving friends!
Love and light,
Maryann