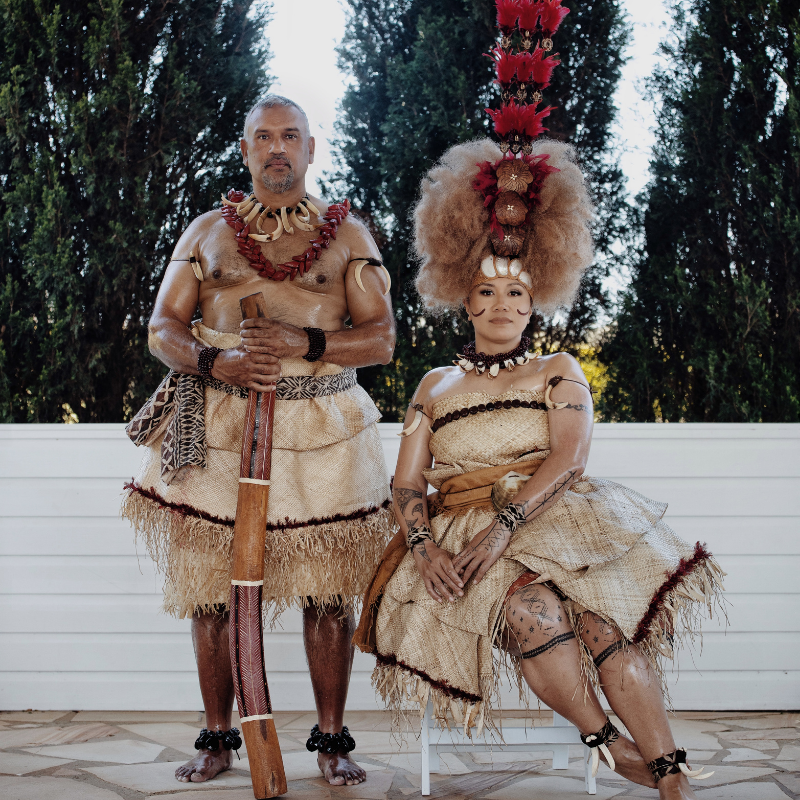 One Billion Stars was created by Co Founders, Maryann Talia Pau and Mark Yettica-Paulson and supported through the Poplabs Incubator community.
Please contact us to speak at your next event or to discuss our consulting and workshop services.
Maryann is a Samoan-Australian weaving artist and founder of One Million Stars to End Violence project. Mark is a specialist in Indigenous Leadership, public speaking and cross cultural collaboration and is the Practice Lead for Deep Collaboration. They bring decades of experience working in the arts, leadership , facilitation and intercultural dialogue.
"Weaving is an ancient craft that you can enjoy on your own or in the company of others but it's also a powerful metaphor for understanding the connection between humanity, creation and life energy."
Maryann and Mark are also the Chiefs of Super Native Unlimited, a place for Indigenous Frameworks and merchandise.
"We believe that First Nations wisdom can liberate all of us. Our mission is to practice visionary leadership, self-awareness and collaboration to generate cultures. We specialise in leadership development, intercultural facilitation and creative movements for change." – Super Native Unlimited.