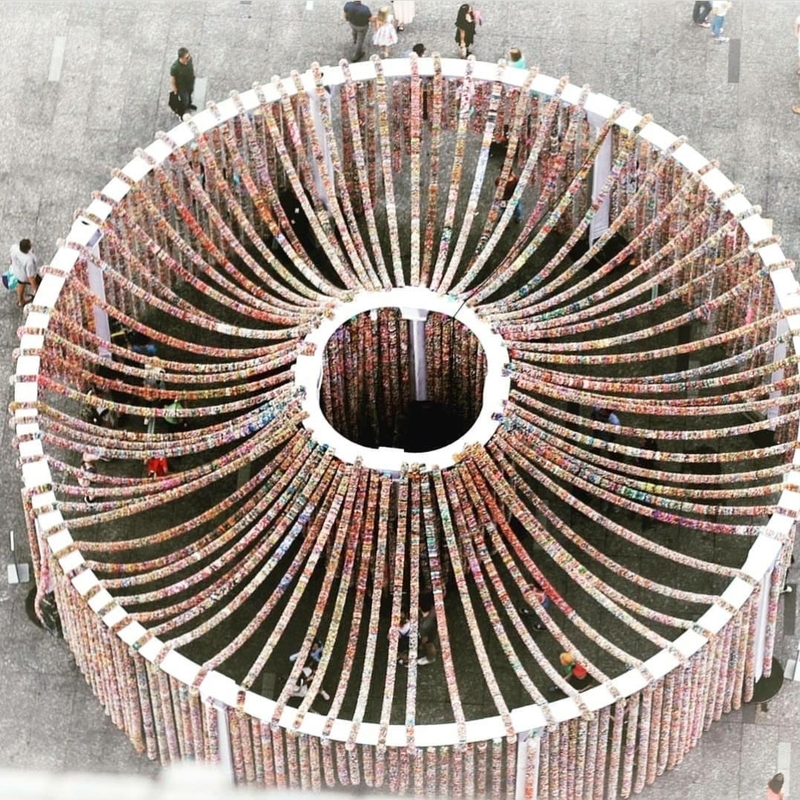 Create a woven star installation in your work and public spaces.
Ever thought about creating your own installation of stars in your work and community space? It can be as small or as big as you like. Creating an installation or display of stars is also a wonderful and meaningful way to bring your community together.
Contact us to learn how you can create an installation with your community.
We have communities in Kilkenny, Ireland, Austin Texas and across Australia who are weaving their way to one million stars over the next few years. It's normal to think of this goal as daunting, but all it takes is some regular workshops and a small team of action takers to make it happen! Plus, we'll be there to support you. Contact us to learn how you can get started!
Displaying your woven stars reminds your communities that we can address violence and overcome fear when we work together. Ending all forms of violence is everybody's business.
Vaka to A Billion Stars was an installation of stars earlier this year for Matariki Festival 2021. With the support of Auckland City Council, 300,000 stars from the original installation in 2018, made their way over to Tāmaki Makaurau, Aotearoa New Zealand. We enjoyed a launch evening, artist talks, weaving workshops and local artist workshops.
Our Goals:
At One Billion Stars, we know the power of star weaving and we want to build on this to do more through star weaving workshops and woven star installations
We want to focus on building more collaborations and weaving together a way forward to address our most urgent humanitarian issues like ending violence against women, racism, poverty and climate change. Contact Us to discuss how we can work together to achieve these goals:
Designing star weaving kits using sustainable materials to help people and communities get started.
Partnering with organisations, businesses and companies to build Star Weaving Communities and Woven Star Installations around the world.
Shine a light on communities and businesses who are making a positive impact and implementing changes in their workplace to ensure safety, wellbeing, health and dignity of everyone.
Collaborations make our woven star installations a reality:
The One Million Stars installation as part of the GC2018 was possible because of partnerships with the Queensland Government, Office of Commonwealth Games, Museum of Brisbane, Human Ventures and Lumen and Cloud.
We have also worked with Arup Brisbane, Architectus Brisbane, Brisbane City Council, Redlands Performing Arts Centre and displayed 2,000 – 40,000 stars in Queen Street Mall Brisbane, G20 Cultural Program, Queensland Police, Australia House London England, The Big Design Market Royal Exhibition Building Melbourne, Stockland Wendouree Ballarat Victoria, Laneway Festival Brisbane and QUT Design Lab.
Since 2012, we have engaged hundreds of Secondary and Primary schools across Australia. The 2017 School Star Challenge for the National Day of Action Against Bullying and Violence included Hilda Road State School and All Hallows Brisbane. Indigenous Australian communities including Aboriginal Housing Victoria and Salt Water Murries on Minjerribah (North Stradbroke Island), local councils, libraries, sporting teams like Queensland Firebirds, Wendybird, Pacific Women's Alliance, Hot Brown Honey and Hummingbird House are a few of the incredible communities who have participated in this star weaving movement.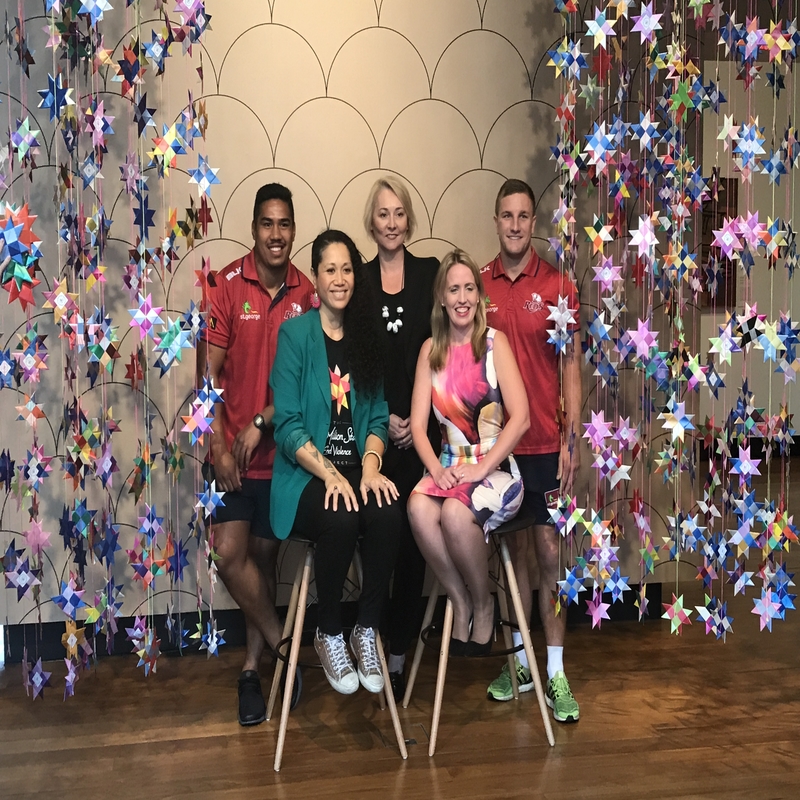 Fun Fact: Star weaving communities in Malaysia wove one million stars in 2 years! Based on these numbers 2,000 communities weaving 500,000 stars each would equal one billion woven stars. Huge, but possible!