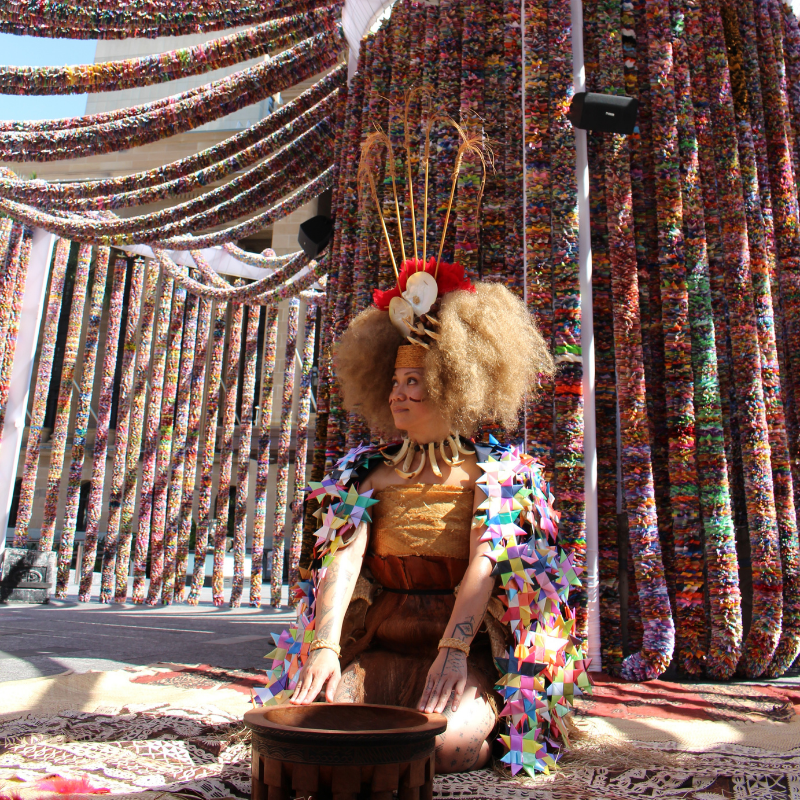 It's been almost 3 years since the One Million Stars woven Installation in King George Square Brisbane, during the 2018 Gold Coast Commonwealth Games.
The memories of conversations, hugs and high fives for reaching such an incredible milestone and the stories of star weavers near and far, are still so vivid in my mind. It honestly feels like this moment was only a few days ago.
What continues to amaze me is that this movement of star weavers continues to grow and reach people across the world.
We received over 2.4 million stars in 2018 and another 1.5 million stars have been woven to date!
During these uncertain times of COVID19, where domestic violence has increased as well as fear and polarised views, the need to find connection and create healing and a way forward is being championed by the brave, including our star weavers.
Star weaving continues to be a simple and accessible process that will remain and continue to grow for some time.
Something has been activated in people across Australia, the South Pacific, my island home Samoa and Aotearoa New Zealand.
Many more countries around the world are weaving stars. Including Canada, USA, Kenya, Malaysia, Ireland, Cook Islands, Fiji, Tonga, England, Scotland, Barbados and Japan. And this year, I want to dig a bit deeper and find out what exactly it is, about weaving, culture and community building that drives this community.
I started this movement with an idea, almost 10 years ago. The goal and vision was to bring people together to weave one million stars, to attempt to reduce the amount of violence in our communities by creating safe, inclusive and naturally, diverse spaces using the ancient craft of weaving. Star weaving to be precise.
Why star weaving? Because it's a craft I taught myself many years ago when I decided to become a visual artist who specialised in weaving. Back then, I aspired to become a Master weaver, a Tufuga Lalaga or Matua U'u but I now realise, the weaving and making of breastplates and body adornment was really my process for coming back to my Samoan culture and family, of connecting back to traditions, stories and relationships that feed my soul. Weaving set me on the path to find and build my tribe, my community, my sisterhood.
"Weaving helped me to connect to my island home and gave me the courage to explore and be myself, a creative who is excited by culture, business, the environment and equity."
There is still lots of work to be done and so many of us who believe in hope, consistent effort and collaborations to create violence free communities. One Million Stars was the beginning, One Billion Stars is the next chapter.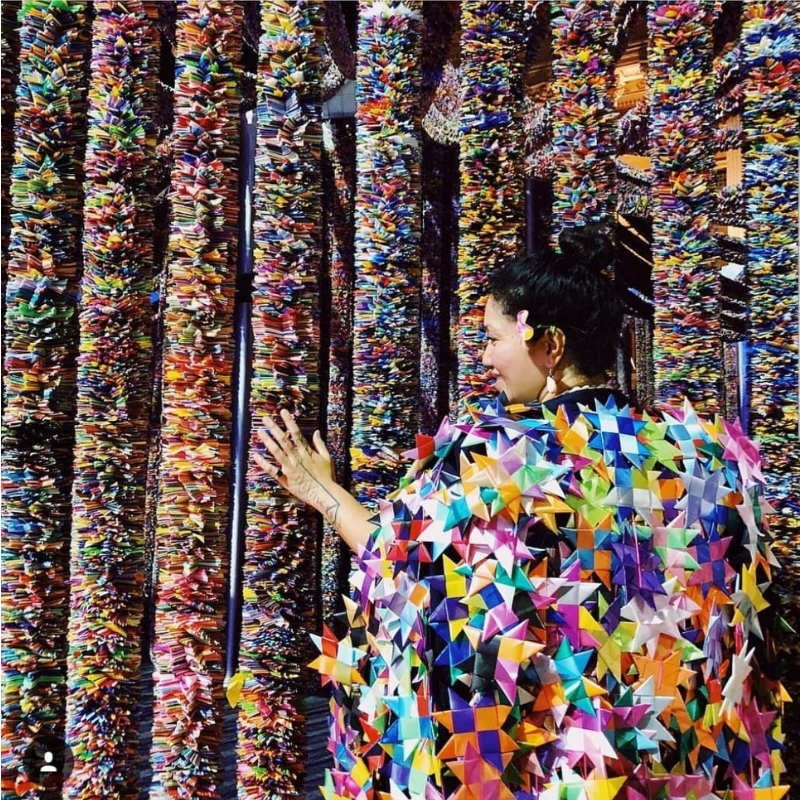 Whether you're new to the movement or have been a long time star weaver/believer, there is a growing need for stories of joy, hope and change and it has inspired me to go big with the stars. One Billion times bigger!
Join us, everyone is welcome. Let's build more connected and resilient communities across the globe using the power, joy and therapy of star weaving.
Happy Star Weaving and Happy 2021!
Maryann Talia Pau
Co Founder, One Billion Stars.